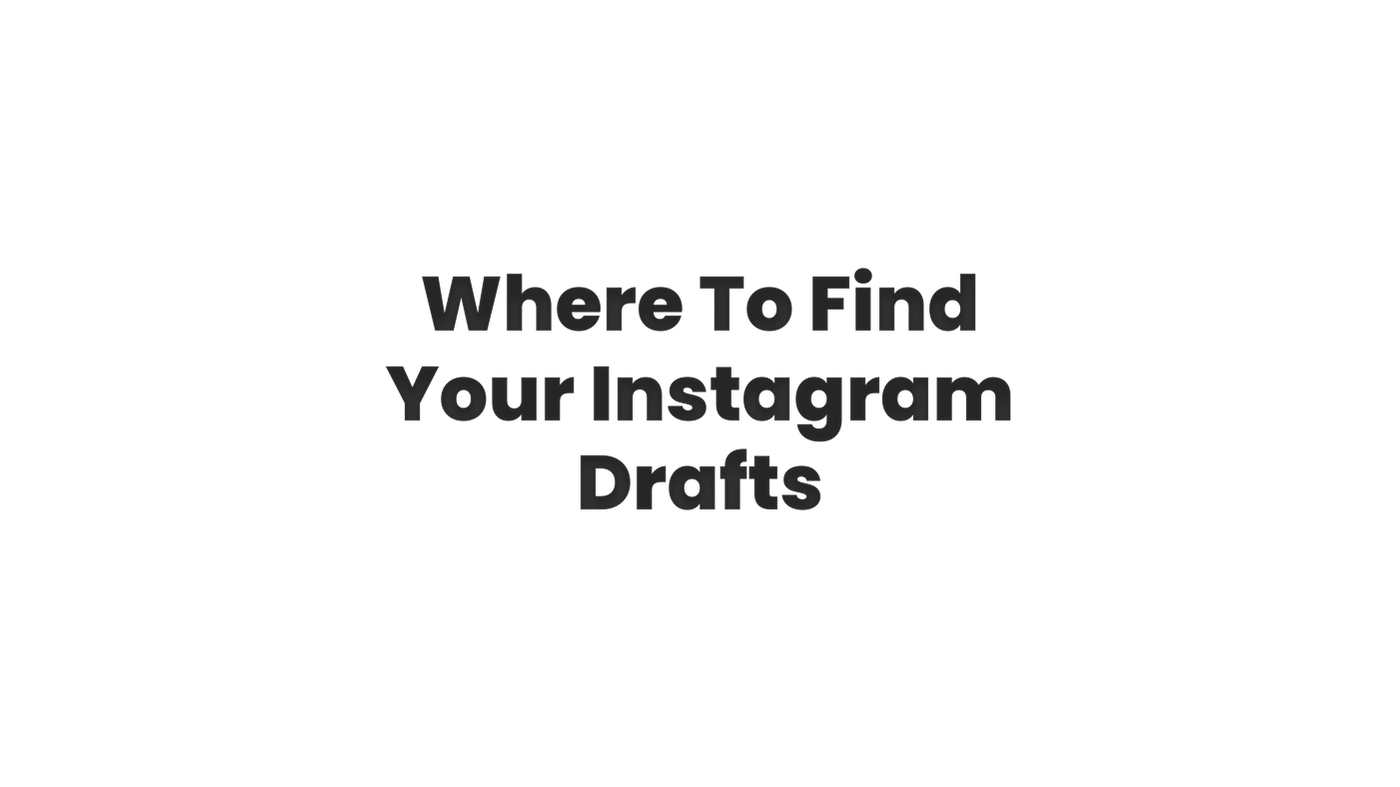 Instagram allows users to save unfinished posts as drafts, so that they can be edited and posted at a later time. If you've created some drafts and want to find them, here's what you need to know:
Open the Instagram app and go to your profile.
Tap the plus sign (+) button located at the bottom center of the screen to create a new post.
Instead of posting immediately, tap the back arrow located in the top left corner of the screen.
This will prompt you to save the post as a draft. Select "Save as Draft" if you wish to do so.
To find your drafts later on, go back to the same plus sign (+) button you used to create the draft post.
Instead of creating a new post, you should see an option for "Library" at the bottom left corner of the screen. Tap it.
Now, you will see an option for "Drafts". Tap on it.
You will be able to see all your saved drafts here, where you can select one, edit it and post it.
Please note that Instagram saves drafts only for images and videos, it doesn't save stories and reels.
Additionally, the drafts can only be accessed by the account that created them, so you won't be able to see drafts created by other users or accounts you manage.
Saving your post as a draft is a great way to work on your content and post it at a more optimal time. With this feature, you can take your time to perfect your posts and make them look just the way you want before sharing them with the world.