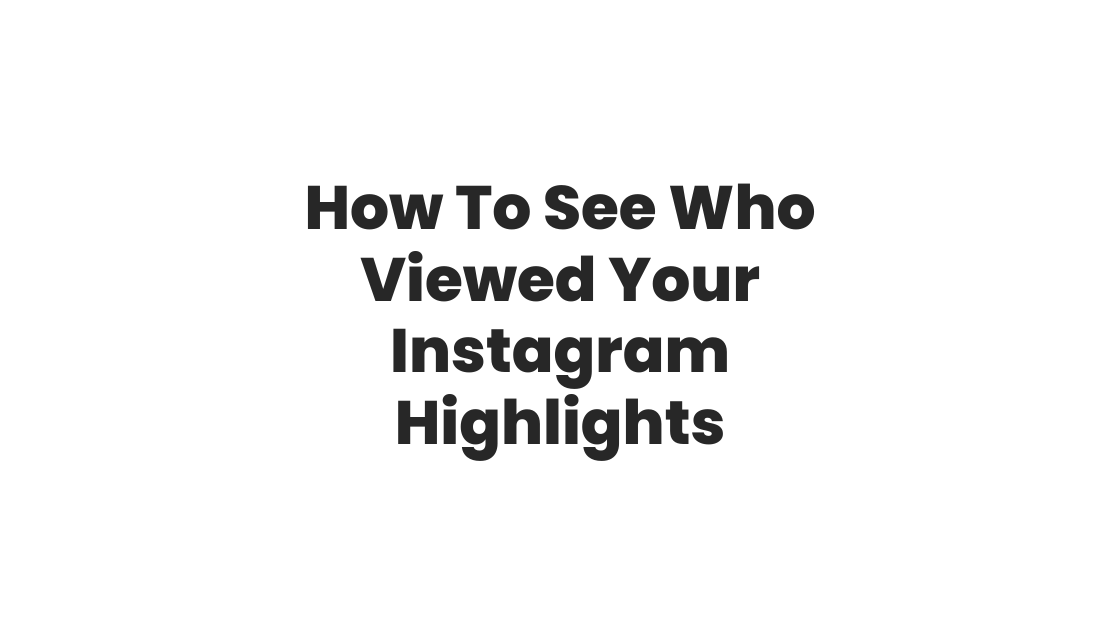 Instagram allows users to create "Highlights" which are a collection of stories that can be saved to the user's profile for longer viewing. If you've created some highlights and want to see who has viewed them, here's what you need to know:
Open the Instagram app and go to your profile.
Under your bio, you will find your Instagram highlights.
Tap on the highlight you want to see the views of, it will open all the stories under that highlight.
On each story, you will find the "seen by" list, which will show you the people who viewed that particular story. You can tap on the "seen by" list to see the list of usernames of the people who viewed the story, the list will be arranged in the order of the viewer's latest activity.
Please note that Instagram does not provide a feature to see who has viewed all of your highlights as a whole, instead it only shows for individual stories.
Additionally, Instagram does not provide a feature that allows users to see who viewed their highlights in the chronological order of which story was viewed by a user.
Lastly, if you've made your highlights private, only your approved followers can view the highlights.
Knowing who has viewed your highlights can give you an idea of how many people are interested in your content and who are the most active followers. Keep in mind that the seen by list may not always be 100% accurate as Instagram uses a complex algorithm to determine who to show in the list of viewers.