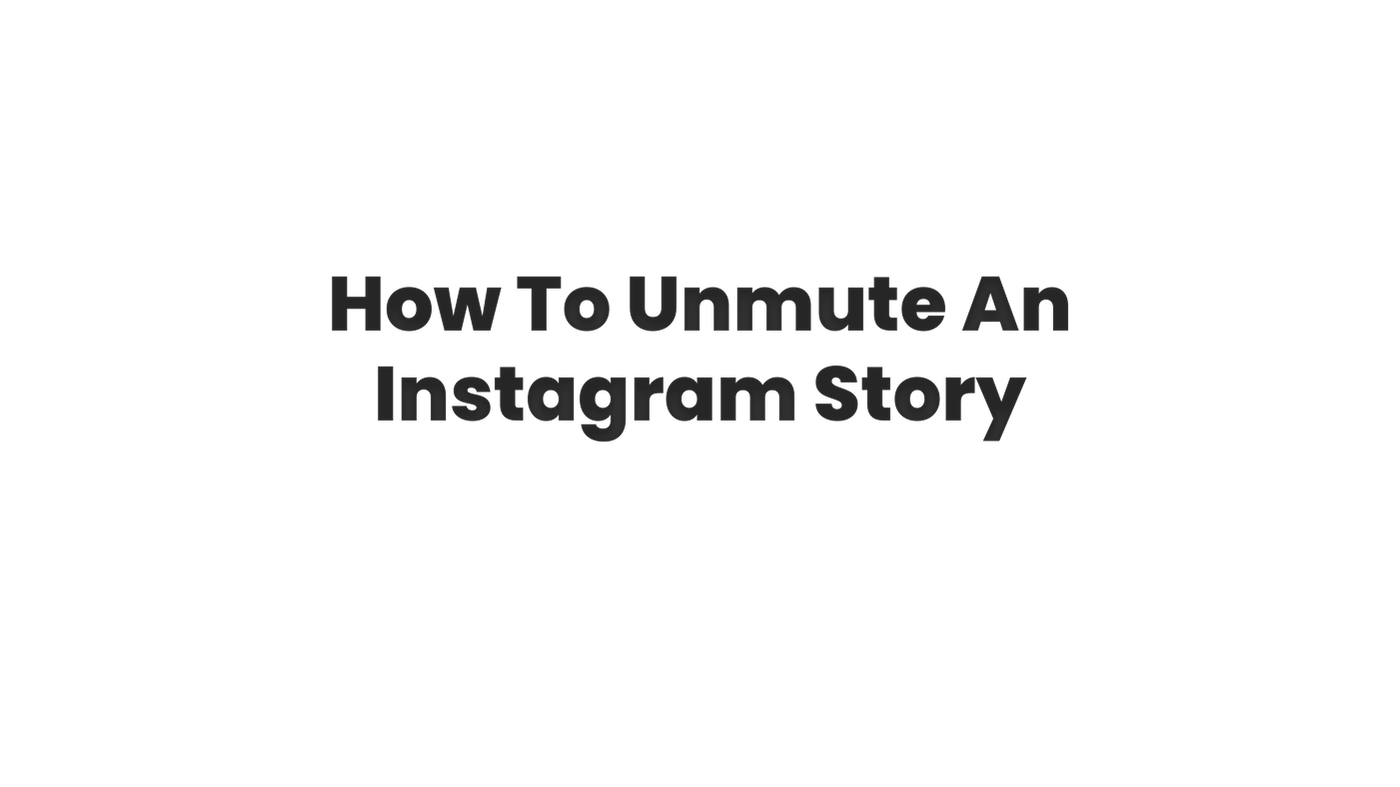 Instagram allows users to mute and unmute the stories of other accounts they follow. Muted stories will still appear in your feed, but you will not receive notifications for them. If you have accidentally muted a story or have since changed your mind about muting it, here are the steps you can take to unmute it:
Open the Instagram app and go to your profile.
Tap the three horizontal lines in the top right corner of the screen to access the menu.
Select "Settings" from the menu.
Tap "Privacy" and then "Muted Accounts."
Here you will see a list of the accounts whose stories you have muted. To unmute an account, tap the "X" next to its name.
After unmuting an account, their stories will reappear in your feed and you will receive notifications for them again.
Note that if you have turned off push notifications for Instagram altogether, unmuting an account's story may not automatically turn on notifications for that account. You will have to go to the "Notification" setting on your phone, look for Instagram and turn on the push notification to receive notification again.
Additionally, you can also unmute a user's story by visiting the profile of the user and tap the three dots on the right corner and then unmute the story.
It's that simple! Now you know how to unmute an Instagram story, so you won't miss out on important updates from the accounts you follow.