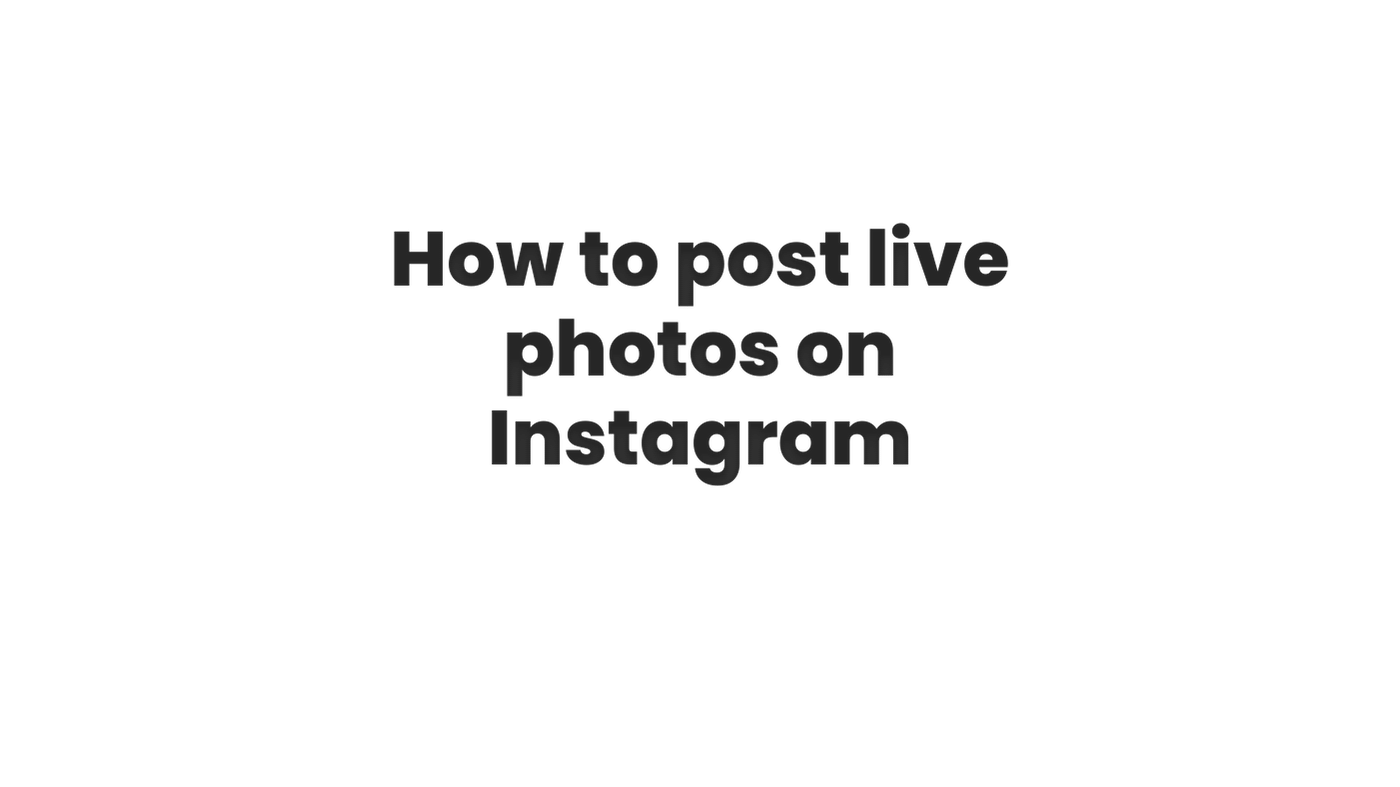 Live photos on Instagram are a great way to add more dimension and movement to your Instagram stories. They allow you to capture a short video clip along with the still photo, and can be a fun way to add more personality to your content. Here is a guide on how to post live photos on Instagram:
Open the Instagram app on your iOS or Android device.
On iOS, take a live photo by pressing and holding the camera button on the camera screen. On Android device, check if you device support Live photo feature, if yes then take a live photo by holding the camera button or using the feature in camera settings.
Once you've captured your live photo, open the Instagram app and tap the camera icon in the top left corner to access your camera roll.
Select the live photo that you want to share.
You'll see a Live icon on the bottom left corner of the photo which will indicate it's a live photo, tap and hold the photo to play the live part of it.
To post the live photo, you can add any text, stickers or effects that you want, and then tap on the "Share" button in the bottom right corner of the screen.
Your live photo will now be posted to your Instagram story, and will be visible to your followers for 24 hours.
Please note that live photos are only available on certain devices and operating systems, so you may not be able to take or post live photos if your device doesn't support it. Additionally, if you are sharing a Live Photo to an Instagram story, only the still photo will be shown, not the live video. But it will be visible as Live Photo when someone taps on it, to see the live part of the photo.
Sharing a Live Photo on Instagram is a great way to make your stories more dynamic, interactive, and fun! If you are using a device that doesn't support live photos feature, you can use an additional app to convert video to a live photo and share that. You can add more context or background to the photo by including the live part and make it more interesting.